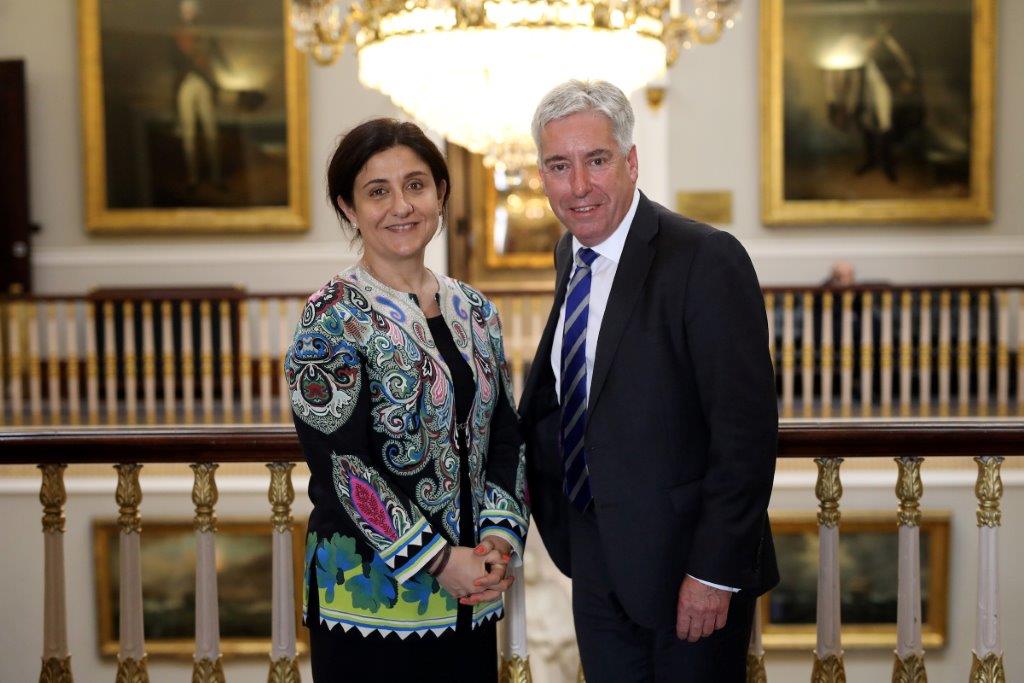 The newly appointed Chairman of The Aviation Club of the UK Karl Brünjes, told members and guests at the iconic Institute of Directors, 'We are the UK's Aviation Club yet with an international reputation and membership, and one we seek to expand.." 
His statement came before lunch where he briefly outlined the opportunities and challenges for the Club going forward and also paid tribute to outgoing Chairman Jane Johnston, saying she had dealt with a 'boatload of challenges in a difficult environment'. 
flybe CEO Christine Ourmières-Widener was the speaker at the lunch and immediately flagged she would talk about gender and Brexit as well as outlining the current strategies for the UK's regional carrier.  
She dismissed reported comments from Qatar Airline's CEO Akbar Al Baker made at the recent IATA meeting in Sydney that 'a woman couldn't run an airline' and said she had been asked many times how she got the job.  "Would the same question be asked of a man?" she added.  
Ms Ourmières-Widener, who amongst other senior appointments was a former head of Air France/KLM in the USA and CEO of Cityjet, went on to say she wanted to create a culture where women could do well because they are the best for the job stating "we have a need for change."  On Brexit, said there was a sense of Brexit "fatigue" and that it was time to simply get on with it!