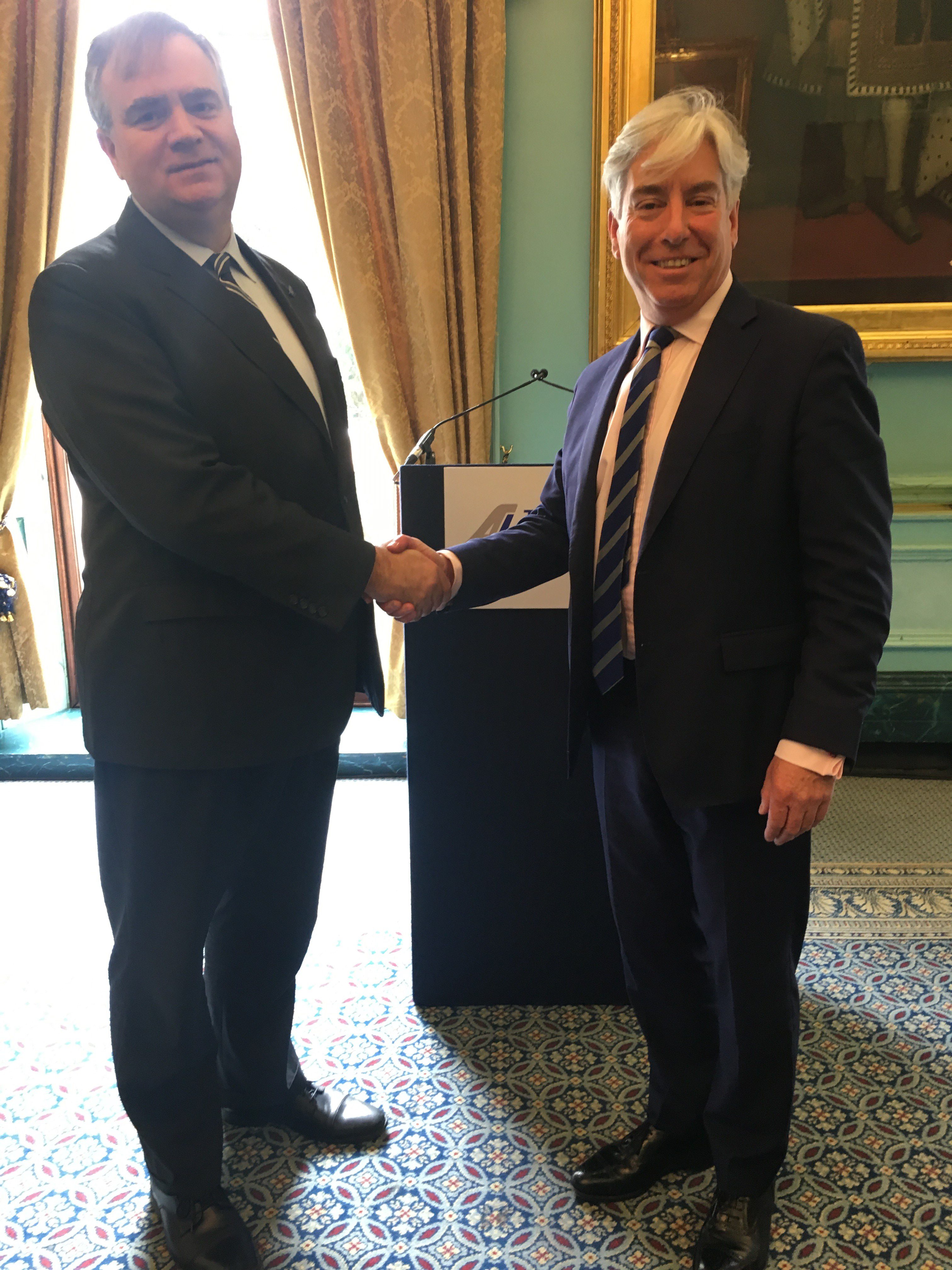 Robin Hayes and members of the JetBlue team landed at the Aviation Club lunch on Thursday 11 April 2019 just hours after confirming their intent to launch a service across the Atlantic to London in 2021.
The New York-based carrier are yet to announce which airport they plan to route into but are currently evaluating multiple options in London for its service and are excited by their future plans.
A traditional low cost carrier will celebrate their 20th anniversary in 2020.  Currently operating 1050 flights a day with over 23,000 crew members JetBlue hold strong to the original five values that formed the organisation – Safety, Caring, Integrity, Passion and Fun.  Despite being price conscious they don't hold back on service or content.  All flights still serve complimentary drinks and snacks, were the first in the world to introduce free wifi to passengers and offer lay-flat beds on their very favourably priced MINT service, which was voted 'Best Business Class in North America' for the past two years.
Ahead of Jet Blue committing to serve London, the airline has been vocal about the challenges faced by smaller airlines.  JetBlue CEO, Robin Hayes is strong in his opinion that regulators need to exercise more oversight of US Legacy airlines and their international Joint Ventures, which result in the Joint Ventures controlling a significant number of slots and driving up the price of air fares.  He is adamant that JetBlue can reduce the prices on certain routes in business class offering a better service and product offering on these overpriced or routes.
British born Robin Hayes was relaxed at the Club lunch and engaged with a number of Club members and guests before departing.
CLICK HERE for report from BT News