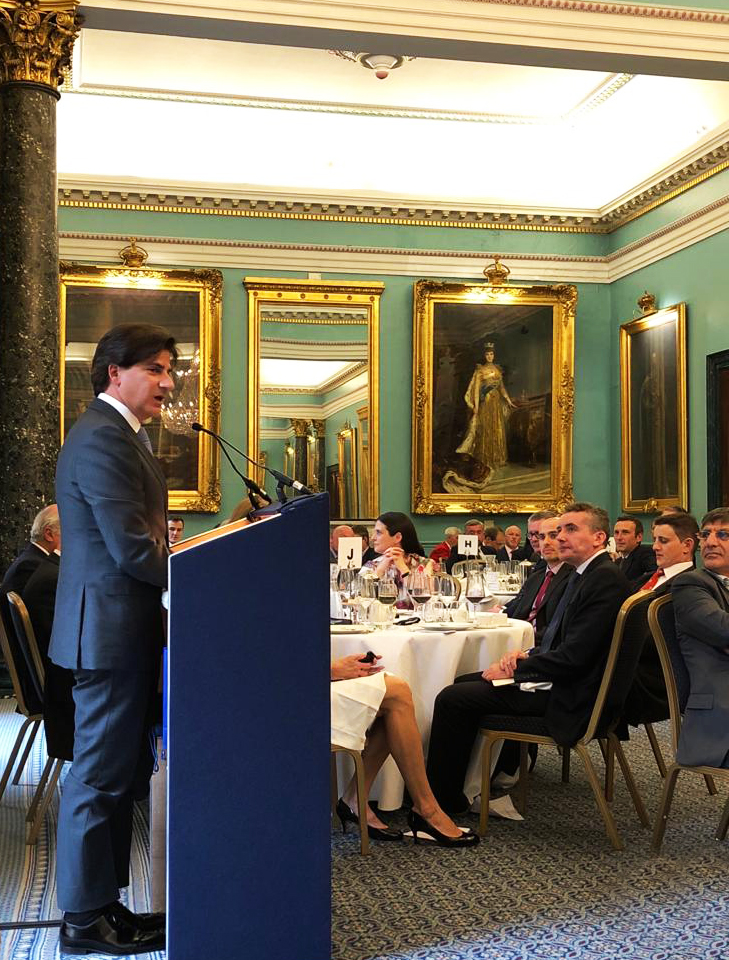 President Paulo Mirpuri was the guest speaker for the Aviation Club UK, in London on 12 June 2019 and delivered a speech on the Hi Fly success history and innovative sustainability initiatives it is bringing to the aviation industry, in partnership with the Mirpuri Foundation.
Paulo Mirpuri highlighted Hi Fly's  long and respected track record of supporting sustainability initiatives, always hand in hand with its principal sustainability partner The Mirpuri Foundation.
For its part, Hi Fly airlines has already committed to flying its own flights free of single-use plastic items by the end of this year (2019). And it made history last year with a series of plastic free passenger test flights over Christmas in 2018. Also all Hi Fly own flights will be carbon neutral before the end of 2021.
Hi Fly also partnered with the Mirpuri Foundation and IATA recently to host the world's first Cabin Waste Forum. An event that bought together the world's most prestigious airlines, airports, and industry regulators to discuss best practices and new ideas for minimising the amount of plastic and cabin waste created by airlines each year.