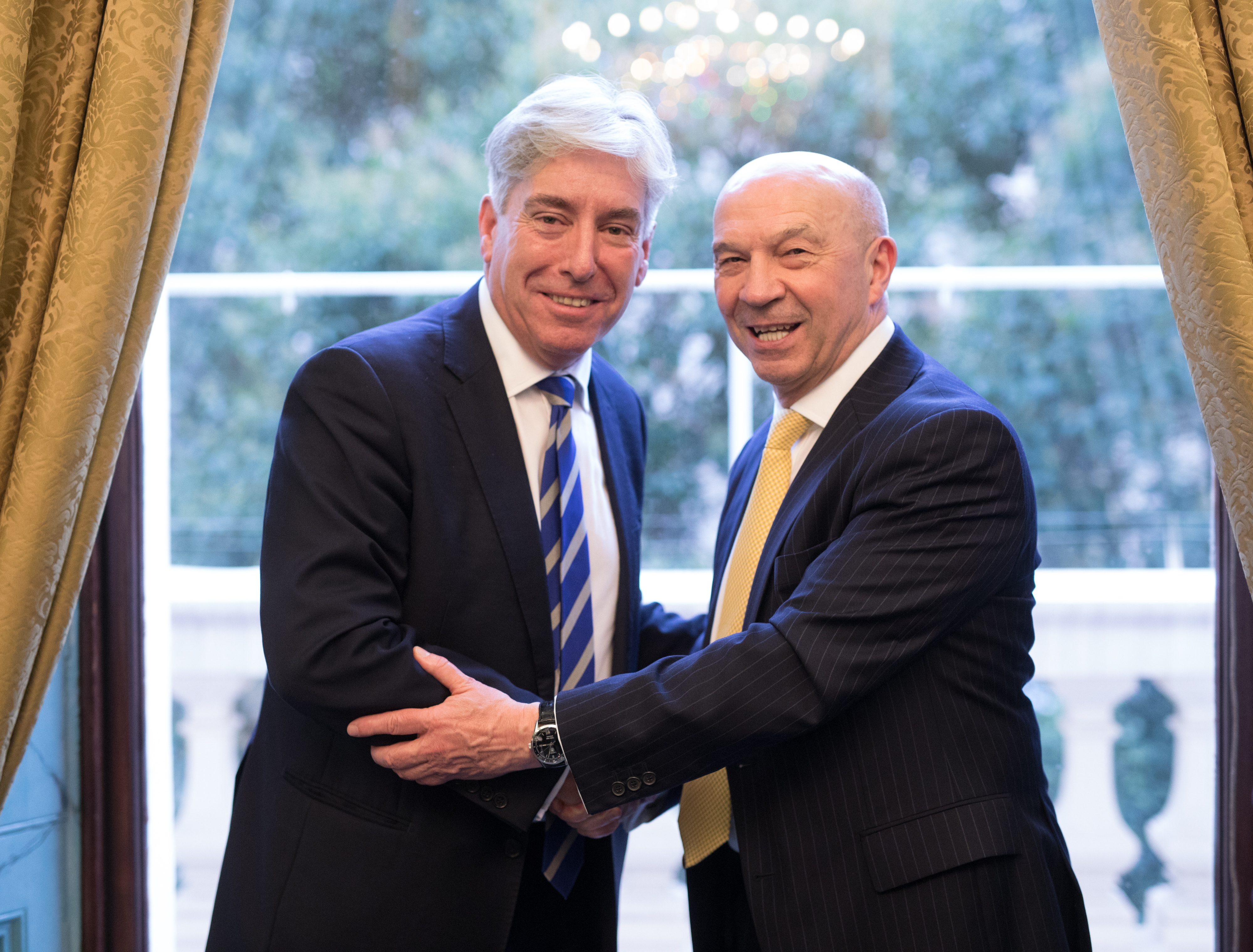 The Aviation Club UK annual Fellowship Award was presented to Tom Williams by Chairman Karl Brunjes at the Club luncheon on 6 December 2018.  The fellowship of the Aviation Club is granted annually in recognition of an outstanding, long-term contribution by an individual to the Civil aviation industry in the UK.
Tom Williams completed an apprenticeship with Rolls-Royce Aero Engines in 1972 and went on to carry out a number of senior roles in UK manufacturing companies.  Tom joined British Aerospace in 1997 as Site Director and General Manager at the Prestwick site of the company's Aerostructures division.  In 2000 he was recruited by Airbus UK as Managing Director and General Manager, a position he held until 2004.  Over the past 11 years he has progressed through Airbus and in January 2015 was appointed as Chief Operating Officer of Airbus Commercial Aircraft.  With responsibility for overall operations including engineering, procurement and Supply Chain Management, Tom is a member of both the executive management team of Airbus and the Airbus Commercial Aircraft Executive Committee as well as being the most senior Brit in the organisation.  
Tom will be retiring from Airbus soon and its no secret that his colleagues and friends at Airbus will sorely miss him.
In January 2011 Tom Williams received a CBE. 
Previous recipients of the Fellowship include Lord Glendonbrook (Sir Michael Bishop) in 2016, Sir Ralph Robins, Ken Smart, Mike Ambrose, Danny Bernstein and Roger Wiltshire.