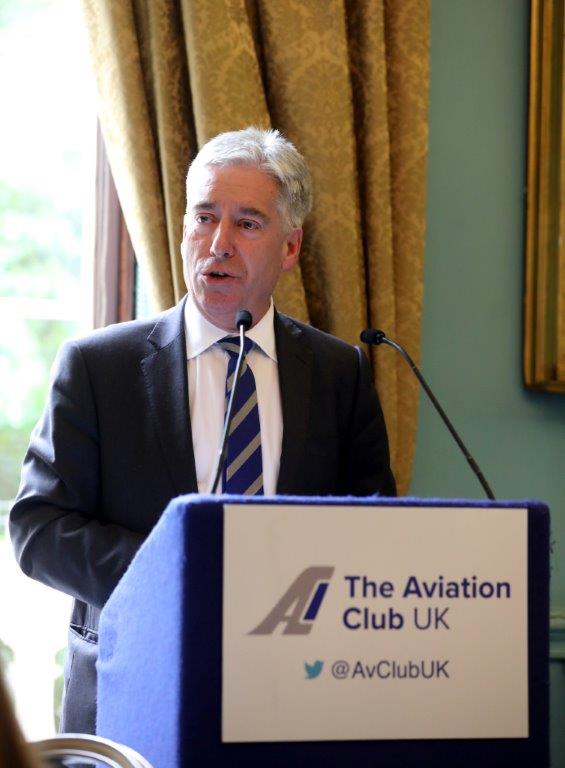 KREEGER WRAPS IT UP FOR CHRISTAMS AS AVIATION CLUB UK LOOKS TO 2019
 Aviation Club UK members and guests enjoyed a farewell address from Craig Kreeger, CEO Virgin Atlantic at their Christmas lunch on Thursday 6 December 2018.  But Kreeger is not the only one looking to the future and new challenges. 
The Aviation Club UK has confirmed its speaker programme for 2019 which includes Robert Sinclair, CEO  London City Airport (07 February); Johan Lundgren, CEO easyJet (20 March); Robin Hayes, CEO jetBlue (11 April); Paulo Mirpuri, CEO Hi Fly (June); Paul Griffiths, CEO Dubai Airports (19 September); Oscar Munoz, CEO United Airlines (7 November) and Warren East, CEO Rolls-Royce (5 December). 
The Club will host their first international dinner in January 2019 in Dublin where Willie Walsh, CEO International Airlines Group will be the Club's guest of honour.  During the evening Walsh will be addressing the room and taking questions from the floor.  As the Club broadens its international footprint, future events are also planned for New York, Johannesburg and Hong Kong. 
The recently launched quarterly programme of YAP Receptions – focused specifically for young aviation professionals, will continue with a fourth networking event in March 2019.  Aimed toward the 24-35 year age bracket, these events are proving very successful. 
Karl Brünjes, Chairman of the Aviation Club UK is focused upon delivering a varied programme of events that will offer something of interest to all members of the Club.  "I am looking forward to 2019. We are launching our international programme, broadening our membership, and increasing the number and type of events the Club hosts, busy and exciting times indeed."