Tomorrow Tuesday (20 October) will see József Váradi, founder and CEO of Wizz Air live via Zoom at a virtual Aviation Club lunch 12:00 noon (BST). There is no charge for members and their guests.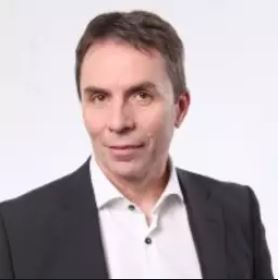 József Váradi, founder and CEO Wizz AirWizz Air was born in 2003 competing with the state-owned Malev Hungarian Airlines which finally collapsed in 2012. Váradi, whose education included a spell at the University of London for a law degree, was for ten years with Proctor and Gamble rising to Sales Director for Central and Eastern Europe.
In February 2015 Wizz Air Holdings Plc started trading on the London Stock Exchange (LSE) and in 2018 created Wizz Air UK with UK-registered aircraft and a British Managing Director. It has in recent times joined Airlines UK.
Wizz Air currently has a fleet of 132 Airbus 320 series aircraft and Mr Váradi will bring us up to date on the current trading situation bearing in mind LSE regulations. In 2019 Wizz Air transported 41.7m passengers. He is expected to discuss Wizz Air Abu Dhabi now scheduled to launch 15 November.
Chairman Karl Bruges will introduce Mr Váradi but he will accept questions after his discourse.
Registrations close midday today (Monday 19 October).
For readers tuning in to the talk here is the airlines November UK programme.