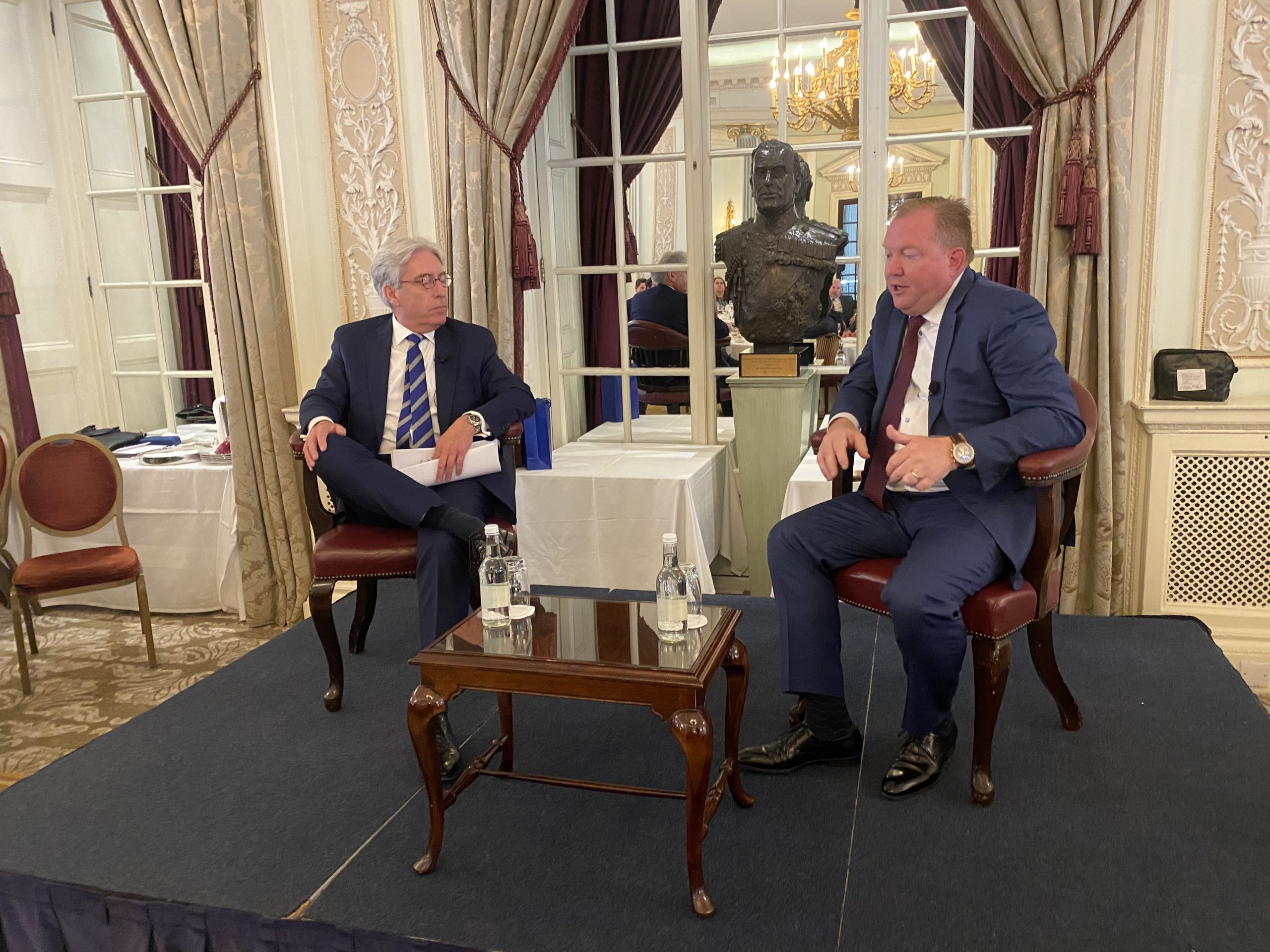 STORY FROM www.btnews.co.uk. Subscribe to the full newsletter at https://www.btnews.co.uk/subscriptions.cgi
Last week's appearance by Stan Deal, Chief Executive Officer, Boeing Commercial Airplanes, at the Aviation Club of the UK, was all about Boeing's civil planes division and not the major UK investment controlled from its new Arlington, Virginia, Headquarters.
He said that demand for widebody jets, including for freighters, was starting to follow the already strong demand for narrowbody planes.
Deal told the gathering at the Royal Automobile Club UK that while there were some negatives on the horizon, such as the war in Ukraine and surging rates of global inflation, the market as a whole was recovering strongly.
"All of a sudden we've gone from a deep slowdown to a rapid acceleration", he said. "We're seeing now more demand for widebody".
He added that the next major challenge for the industry was the resilience of the supply chain. "Bringing that back is proving to be a bigger task. But I think it's a momentary issue".
On a tight jobs' market he added that he expected staff shortages to correct itself in the airline sector over time.
Boeing is finally ready to restart 787 handovers to airlines that have been stalled since late in 2020 with customers being advised places in the delivery queue. He said that a proposed deal to work with Embraer on the sale of smaller aircraft than the current Boeing line has now been cancelled. "We are concentrating on our current range of narrow-bodied aircraft, four different variants ranging from the MAX 7 (146 seats) to the Max10 (220 seats)".
The next Aviation Club lunch is Thursday, 15 September, with Christine Ourmières-Widener, once of CityJet and Flybe, and now TAP Portugal.